VI Package Manager (VIPM)
All configuration settings for VIPM are available under the options window. Clicking on Tools > Options in the menu of VIPM will display the options window as shown in the figure below.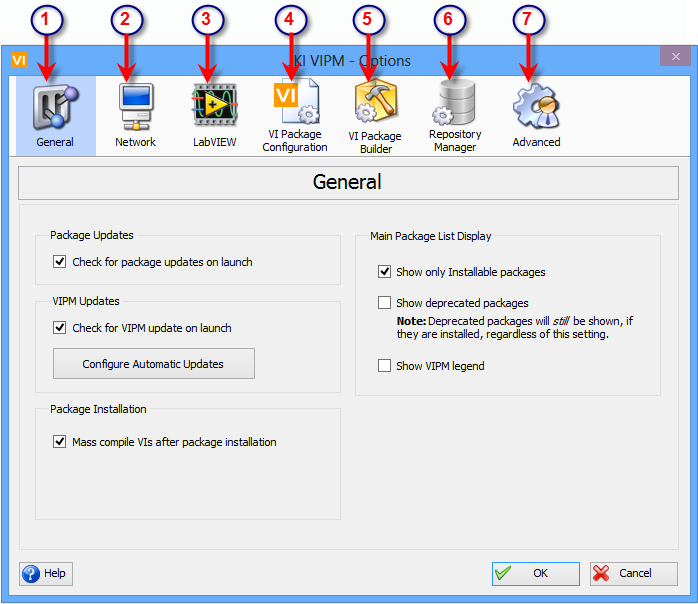 Figure 91 - VIPM options dialog
As shown above, the options are divided in seven major categories:
1. General: General VIPM options that do not fall into other categories.
2. Network: Network connection, repository URL settings and Proxy management settings
3. LabVIEW: Options related to the management of your LabVIEW versions that VIPM controls.
4. VI Package Configuration: Options related to the package configuration editor window.
5. VI Package Builder: Options related to the VI Package Builder window.
6. VI Repository Manager: Options available related to the VI package repository management.
7. Advanced: Settings for managing OpenG SourceForge Package Mirrors
Pressing OK will save any modifications done close the options window. All of the above categories are explained in the following sections.
---
Subtopics:

General Options

Network Options

LabVIEW Options - Version Management

PCE Options - Package Configuration Editor

Package Builder Options - VI Package Builder

Advanced Options - OpenG Package Mirrors

Repository Manager Options