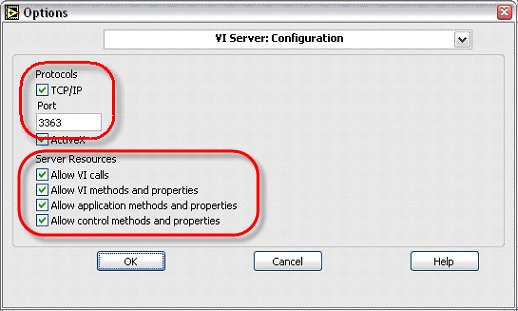 1. Open LabVIEW and launch the Options dialog from Tools > Options.
2. Go to the VI Server: Configuration category.
3. Enable the TCP/IP checkbox.
4. Enter a valid port number in the Port field (this port should match the one that you have configured in the LabVIEW Versions page of the VIPM Options Dialog).
5. Enable all the checkboxes under Server Resources.
6. Go to the VI Server: TCP/IP Access category.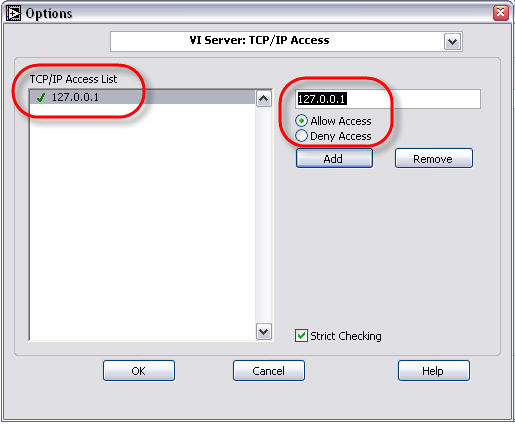 7. Enter your local computer IP address 127.0.0.1 in the TCP/IP Access List
8. Click OK and EXIT LabVIEW