Configure LabVIEW Port Dialog
This dialog allows you to specify or edit the VI Server TCP/IP port that VIPM uses to communicate with your registered LabVIEW version. If you have registered multiple LabVIEW versions with VIPM it is recommended to use a different port address for each LabVIEW version.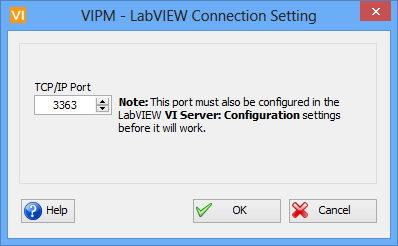 Figure 96 - Configure LabVIEW Port dialog
TCP/IP Port: Enter the port number that is configured in LabVIEW.
See: Appendix B: How to manually configure your LabVIEW version to allow VIPM communication. - For more information on the manual configuration procedure for your specific version of LabVIEW.