There are several ways to launch VIPM. Under Windows, you can navigate to it from your start menu (Windows 7 or earlier): Start>>All Programs>>JKI>>VI Package Manager>>VI Package Manager. You will also be able to launch VIPM from within LabVIEW. You can locate a link to VIPM under the LabVIEW tools menu. Select Tools >> VI Package Manager. On Windows 8, locate the VIPM tile and click on it.
Once launched, the following splash window will appear: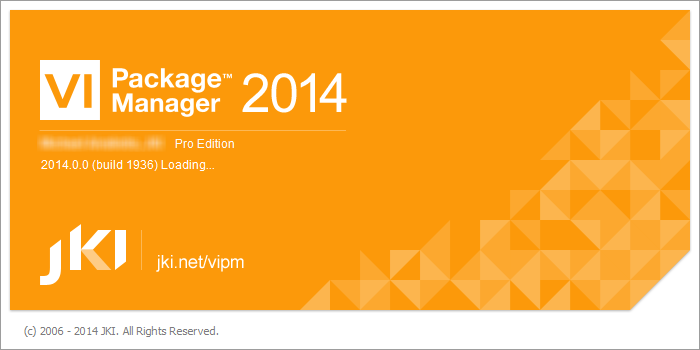 Figure 2 - VIPM splash window
After successfully loading, VIPM will display the main application window where all VIPM tasks are performed.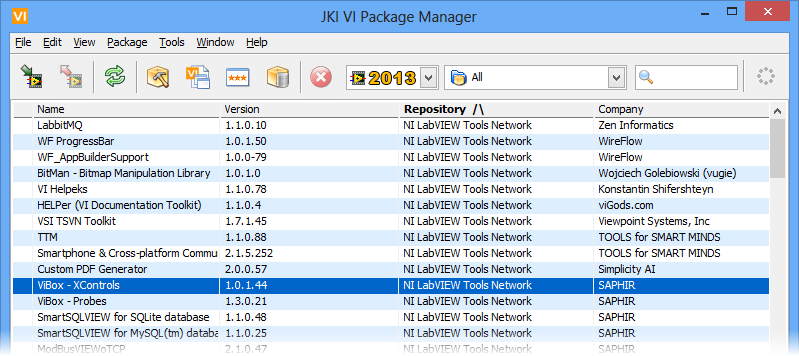 Figure 3 - VIPM Main Window