File Menu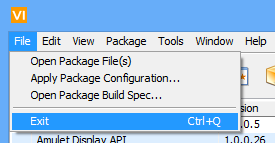 Figure 6 - File Menu
Open Package File(s): This will allow you to open one or more package files in VIPM. You will be presented with a file dialog where you can choose a package location. Currently, VIPM supports opening packages from the following file types:
• Package files of the type *.ogp and *.vip.
• Package configuration files of type *.vipc. (Note: Packages must be included inside the files).
• A combination of all the above.
VIPM will interrogate all selected sources and present you with a dialog listing the packages found. From here you can add the packages to the library in addition to installing them if you chose.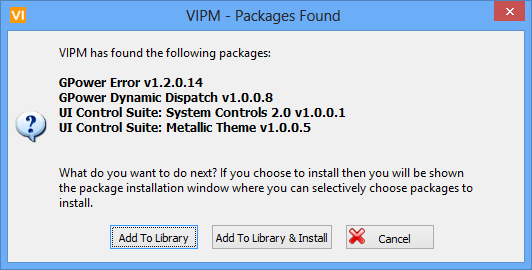 Figure 7 - Open Packages Confirmation Dialog
Apply Package Configuration: This will open a dialog from where you can select an existing package configuration file to apply. The file must be in the format: filename.vipc. After a package configuration file is selected, a LabVIEW version selector dialog will appear to confirm the proper LabVIEW version in which to apply the configuration. After the choice is confirmed, a package confirmation dialog will appear listing all the packages that will be installed. Applying a configuration performs an installation of all the packages specified in the configuration file for the selected LabVIEW version.
Open Package Build Spec: This will allow you to open a package build specification file (*.vipb, *.vipt). You will be presented with a file dialog where you can choose the file location. Once the file is opened, you will be presented with the Package Building window. If the file is a package template then you will be asked for some information from the New Package Build Project Dialog so VIPM can create the build specification.
Exit: Exits VIPM.