Editing the Palettes
When you click on the Controls Palette or Functions Palette icon in the Palette Properties page of the VI Package Builder window, a Palette Editor window will open.
The initial default palette shown is auto-generated by VIPM and is based on the directory structure of the source folder. Every folder is converted to a sub-palette and every VI in the folder is shown as an icon in the palette. VIPM does not display folders in the palettes if they are prefixed with an _underscore. This can be useful if you have support VIs that you donít want to show in the palettes.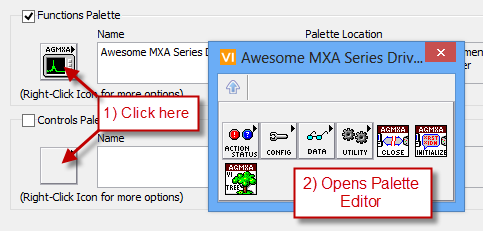 Figure 49 - open the Palette Editor by clicking on the palette icons
The Palette Editor supports Drag & Drop and right-clicking on items and empty space. It behaves like the palette editor in LabVIEW, but with some extra features.
Ctrl+Click the icon to open multiple instances of the palette.